aisot Named to WealthTech 100 List
aisot recognized in the 2023 WealthTech 100, a comprehensive list of the most innovative firms worldwide in the financial services industry.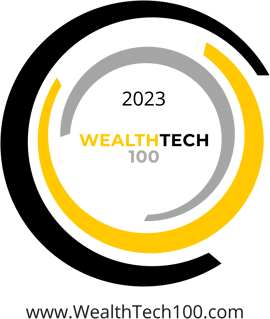 Leading financial technology provider Aisot Technologies, a Zurich-based spin-off from ETH Zurich, has been selected to the WealthTech 100 list for 2023. The WealthTech 100 is an annual list of the most innovative tech solution providers for the wealth management and banking industries, and is published by London, UK-based specialist research firm FinTech Global. The WealthTech100 list aims to highlight the tech innovation leaders in the industry and which business models will have a lasting impact. aisot has been selected from more than 1,200 businesses. The finalists were selected based on their innovative use of technology to solve a significant industry problem, or to generate efficiency improvements across the investment value chain.
aisot CEO & Co-Founder commented: "We're delighted to be recognized as one of the world's most innovative technology solution providers that support investment firms, private banks and financial advisors. Our AI-driven platform and products, allowing wealth and asset managers to automatically adapt customized strategies and portfolios to fast-changing markets in real-time, is revolutionizing wealth management and the future of investing."
FinTech Global director Richard Sachar said, "At a time when not even the giants like Silicon Valley Bank and Credit Suisse are safe, it is vital banks and investment firms have the best technology behind them. On top of this, customers are demanding better and more streamlined engagements, and are more than happy to switch to a provider that offers this. This WealthTech100 list will equip senior-level leaders in financial institutions with detailed information on some of the most innovative companies in WealthTech."
A full list of the WealthTech100 and detailed information about each company is available to download for free at www.WealthTech100.com.