aisot adds engineering talent to core team and associate alliance
Thomas Asikis, currently working as Scientific Assistant in Computational Social Sciences at ETH Zurich, joins aisot's core team as Senior Deep Learning Engineer, and Erik Jusufi is the latest additions to the aisot associates alliance.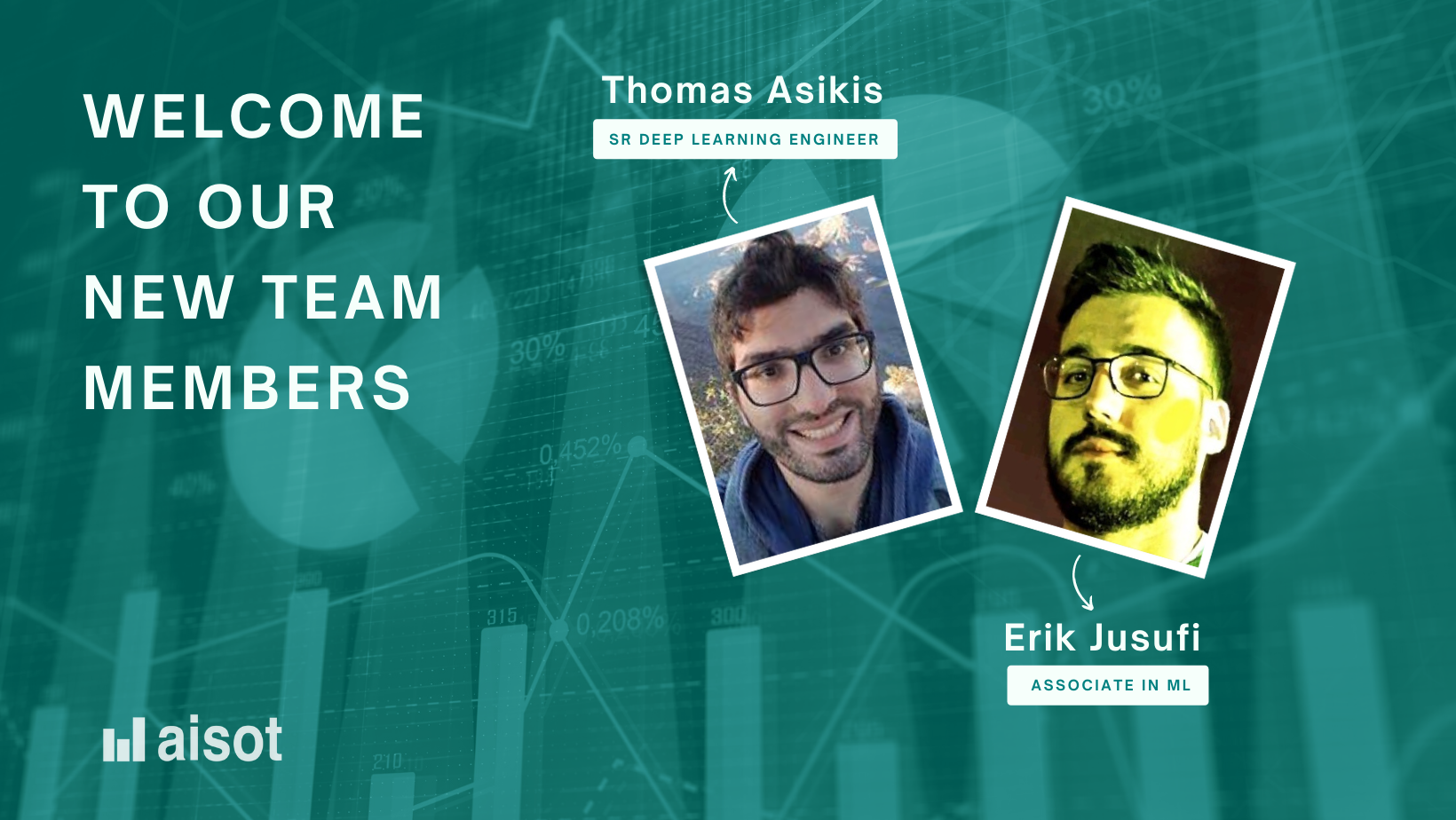 Together with aisot Co-Founder Nino Antulov-​Fantulin and Professor Lucas Böttcher from the Frankfurt School of Finance and Management, Thomas Asikis has been working at ETH on a versatile AI-​based control system called AI Pontryagin which is designed to steer complex systems and networks towards desired target states. Insights into his research have recently been published by ETH Zurich and the Frankfurt School of Finance and Management. "We're delighted to see Thomas joining aisot's core team and bringing crucial deep learning skills to the team. He has an amazing track record in optimization algorithms as well as data analytics and will contribute to our mission to turn data into performance." Recently, Thomas successfully defended his doctoral thesis at ETH Zurich, specializing in the usage of learning and optimization algorithms for human behavior modeling and prediction.
Not only aisot's core team is growing but also the aisot associate alliance (aaa): Erik Jusufi, currently a master student at Computer Science in Zagreb, Croatia has joined aaa. aisot is committed to work with the best talents. Our associates' pool consists of a number of seasoned industry experts and next generation leaders. Our associates are all members of the aisot associates alliance (aaa) with great networking opportunities, learning events and further benefits. This is the pool aisot will source many of its employees from.