aisot CEO part of a Swiss Open Wealth panel
Switzerland is setting the pace with respect to an open wealth API standard. aisot was selected as one of the first use case providers for the environment created by SIX, Swisscom, and the OpenWealth Association. On July 7, 2022, aisot CEO Stefan Klauser joined a panel on open wealth as part of the F10 Incubator Demo Day.

bLink is an open wealth environment defining an API standard for the asset and wealth management industry to exchange data and services. The goal is to lower the bar for established banks, portfolio management software companies and startups to collaborate and innovate. aisot has been selected as one out of four ventures to contribute a use case to bLink. Our use case will concentrate on making alpha factors and Machine Learning model portfolios available through the system.
On July 7, 2022, Zurich based Incubator & Accelerator F10 has celebrated the Demo Day for the current batch of incubation startups. At this event, happening at the Google Europe offices, a panel has been held about the opportunities within the bLink open wealth environment. Our CEO, Stefan Klauser has joined the panel. These are the main points:
The Asset / Wealth Management industry is changing profoundly. Investors want personalized portfolios and ESG, thematic and crypto integration.

These changes can only be handled with AI at scale and a framework to share data and services between different actors in the system.

OpenWealth APIs are facilitating this exchange.

Switzerland is at the forefront of setting up an open wealth framework, enabling a next-generation open wealth marketplace.
Find the full video of F10's Demo Day here.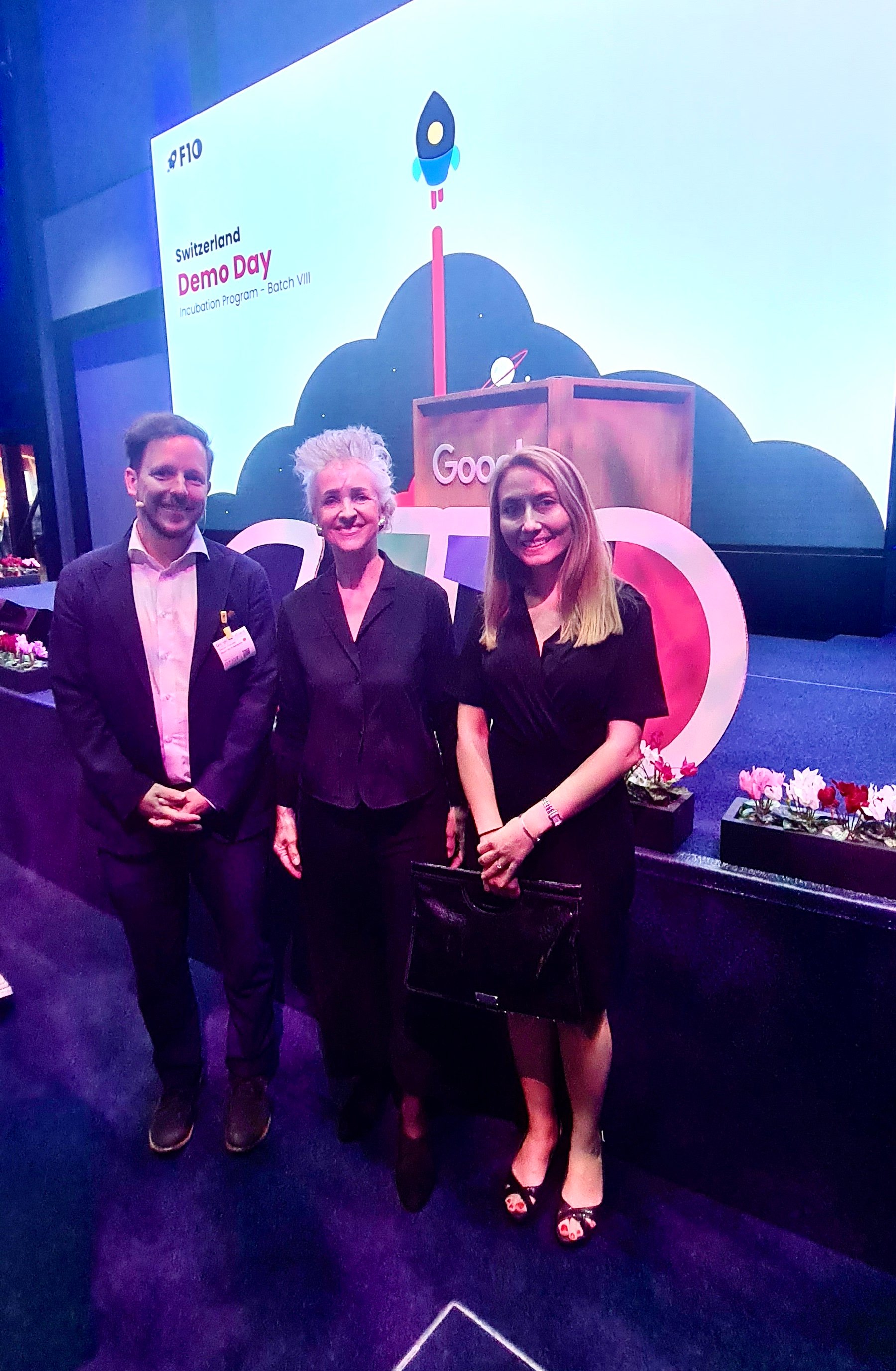 aisot CEO, Stefan Klauser, with Member of the Zurich Governing Council, Ms. Carmen Walker Späh and Dr. Gökçe Phillips, Founder of Crypto Index Series.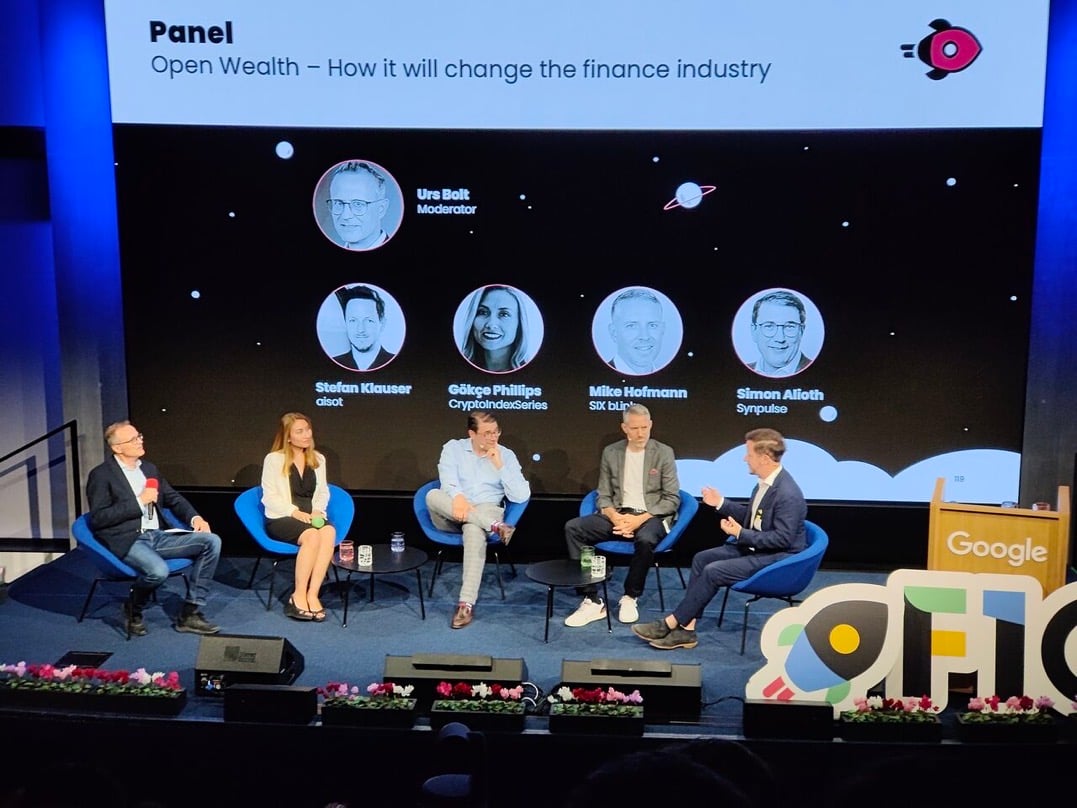 The panel: moderator Urs Bolt, Dr. Dr. Gökçe Phillips (Crypto Index Series), Mike Hofmann (SIX bLink) Simon Alioth (Synpulse) and Stefan Klauser (aisot).