Crypto Finance Group launches pilot with aisot signals
aisot today announced that Crypto Finance Group is testing aisot's analytic and predictive signals. The collaboration is centered around orderbook features and signals for returns and volatility forecasts.
In the project, Crypto Finance Group will test aisot's directly actionable signals and forecasts. By bridging the "last mile" in data driven decision making, aisot signals have the potential to support Crypto Finance Group's trading activities.

Stefan Klauser, CEO and Co-Founder of aisot commented: "The digital asset market needs better real-time analytics. aisot's latest generation of signals provide highly accurate forecasts for clearly defined periods of time. We are confident that aisot's signals will help to bolster the position of the Crypto Finance Group and their brokerage services as a market leader in Switzerland and beyond."

Nathaniel Zollinger, CTO & CRO for the Brokerage with the Crypto Finance Group, said: "It's impressive to see what aisot has built from scratch in such a short time frame. We look forward to testing aisot's analytic and predictive signals."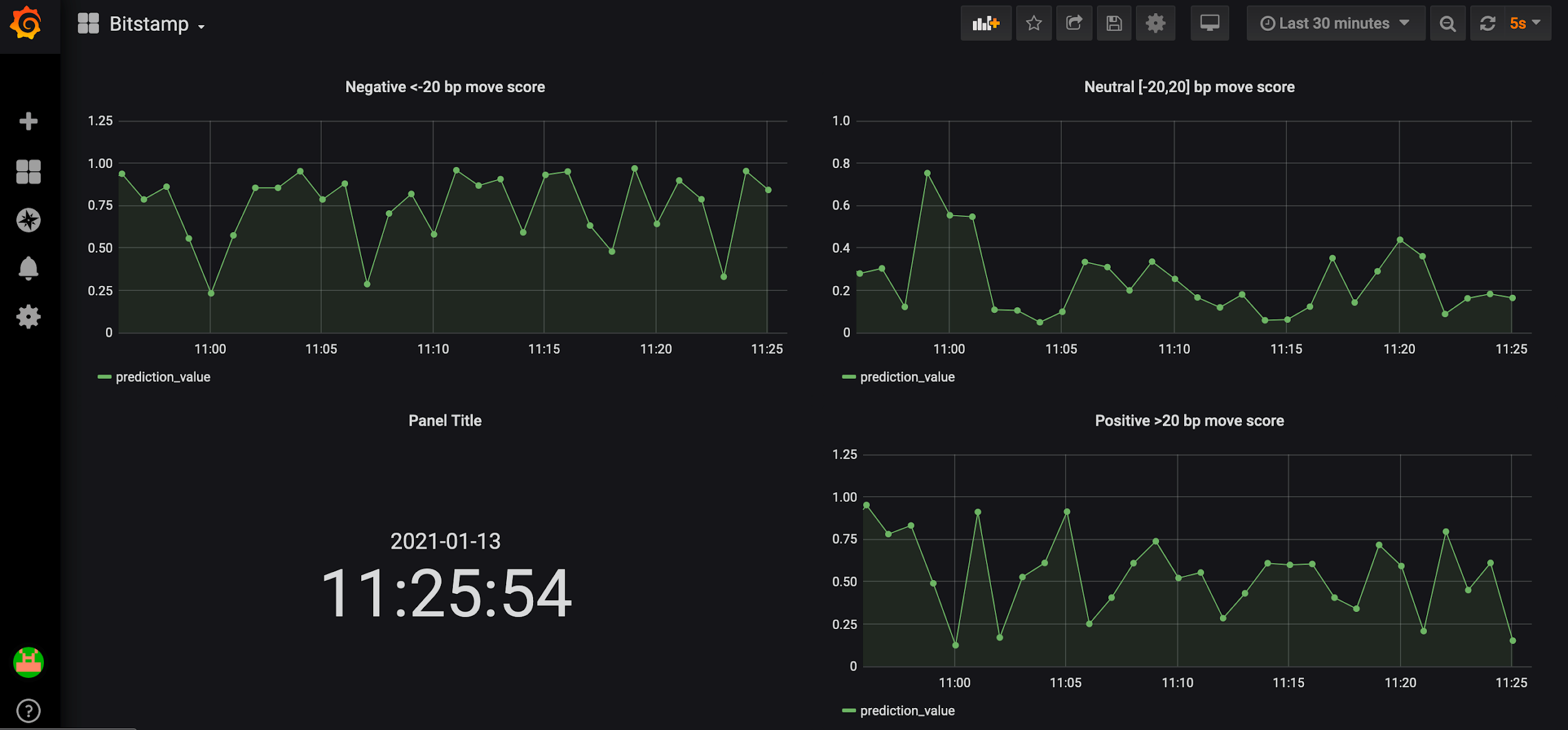 Visualization snapshot of a Bitstamp signal to test, indicating confidence levels for BTC price moves over the next minute.
About the Crypto Finance Group
The Crypto Finance Group provides institutional and professional investors products and
services with a level of quality, reliability, and security that is unique in the digital asset space
today. The group provides asset management, with the first regulated asset manager for crypto asset funds authorised by FINMA; brokerage services for 24/7 crypto asset trading; and crypto asset storage infrastructure and tokenization solutions. Since its founding in 2017, the group has been recognized several times, including as a Crypto Valley Top 50 blockchain company, Top 100, Swiss Start-up, and 2019 Swiss FinTech Award winner.
Learn more about Crypto Finance Group and its brokerage services: www.cryptofinance.ch
Contact: info@cryptofinance.ch

About aisot:
aisot provides real-time analytics and forecasts for financial markets, by bridging the last mile in data-driven decision making. Applying groundbreaking proprietary machine learning algorithms, aisot's signals are the most accurate and innovative on today's market. Operating on a Data (Analytics) as a Service model (DaaS) allows aisot to cost-effectively deliver best-in-class signals to customers.
Learn more about aisot: www.aisot.ch
Contact: info@aisot.ch